Our truck rental can be utilized by everyone, our truck is available for rent to the general public
9D EZ Storage has a 15' box truck, available through our affiliate, Hopewell EZ Storage, for use by either our tenants or the general public. This is a versatile truck that is big enough to make a move but small enough to be easy to handle. Our truck comes complete with a hand truck, bungee cords and if needed moving blankets. To rent is easy, make your reservation, bring your driver's license and proof of being an insured driver and we will get you started with your move.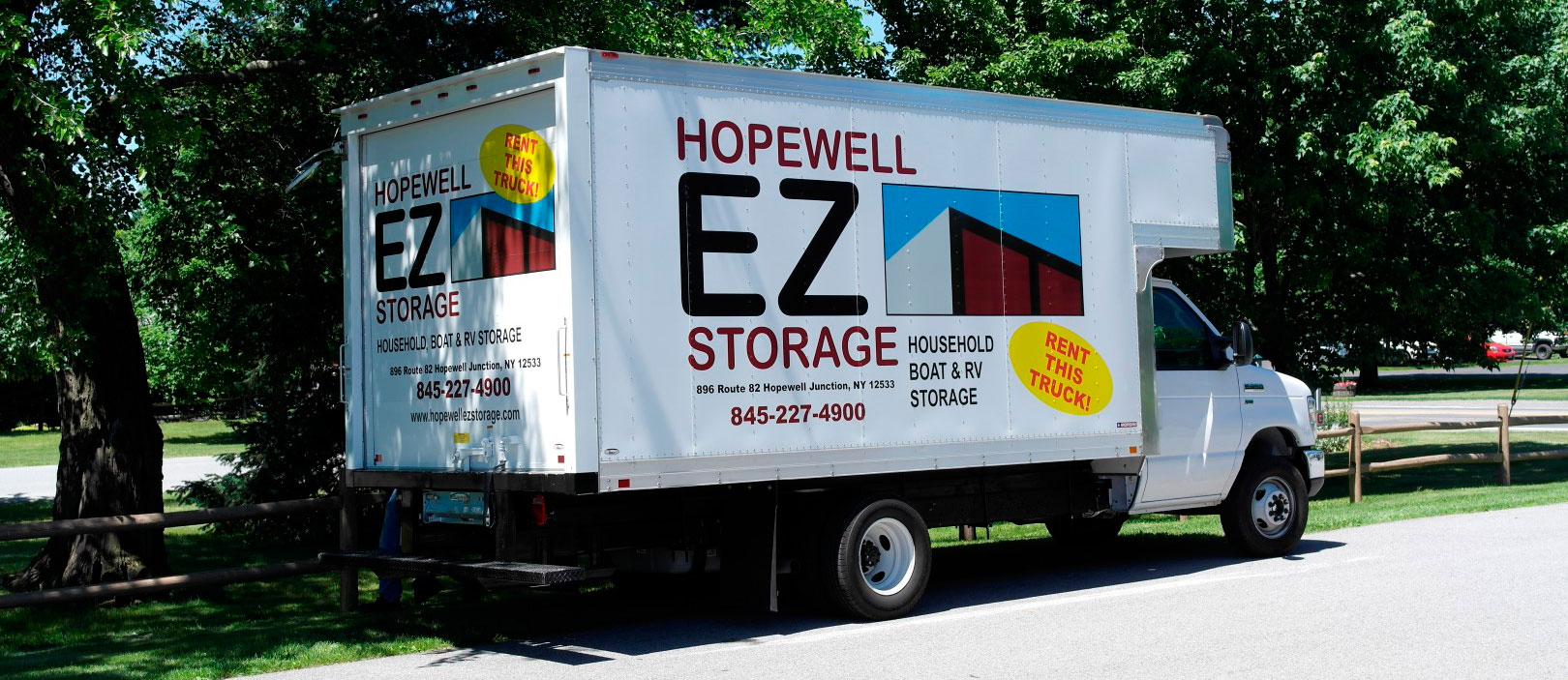 * Special Rate for current tenants
Please note: Must be at least 21 years of age to rent truck.